Custom Flags
One of the most satisfying parts of being a flag dealer is showing a new custom flag to a new customer. Especially when they get one better than they expected. Making custom flags requires an understanding of the application, the materials available, and the best manufacturing process to acheive the best product at the best value.
Materials: Various nylons, polyesters, rayons & cotton.
Processes: Acid dyed, screen printed, appliqued, embroidered, digitally dyed, and dye sublimation.
Styles: Outdoor flags, ceremonial flags, ad and avenue banners, tradeshow banners and drapes and tablecloths, etc.
With your artwork, we would be pleased to provide you a quote.
Please provide the dimensions and the quantity. We will contact you for finish details.
Most forms of graphic files are acceptable for a quote, but some processes require vector based artwork, and will require its conversion if those processes are selected. Vector based artwork includes: Adobe Illustrator, Quark Express, Freehand, and a form of eps (encapsulated post script) files.
Please use the information on the Contact Us page, or use the form at the bottom of that page to have us contact you.
We also supply custom emblems, pins, and embroidered patches for quantites starting at 300ea.
Examples of our work.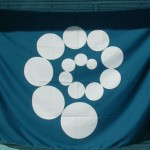 Our Commercial Accounts include Hotels & Resorts, Shopping Centers, Golf Courses, Residential Communities, Civic Organizations and other corporate logo flags.
                                                                  Pearl Ridge Shopping Center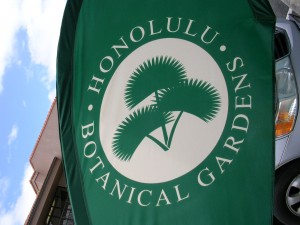 Honolulu Botanical Gardens – Teardrop Banner with rotating steel ground spike, flexible aluminum sectional pole, and nylon carry case.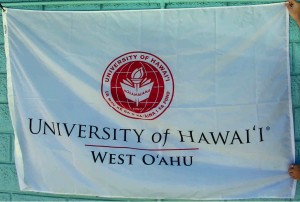 University of Hawaii at West Oahu – Digital dyed on 210 denier nylon.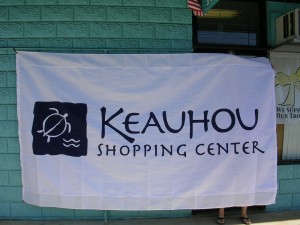 Keauhou Shopping Center – Nylon appliqued on 2ply polyester.